QuickBooks software has two different platforms to chose from, desktop and online. These landing pages were part of a broader strategic email and landing page campaign that targeted QuickBooks desktop software users. Users were segmented based on various variables. The purpose of these landing pages were to start an ongoing conversation of informing desktop users of features available on QuickBooks online (Saas platform) that were not available on the desktop version.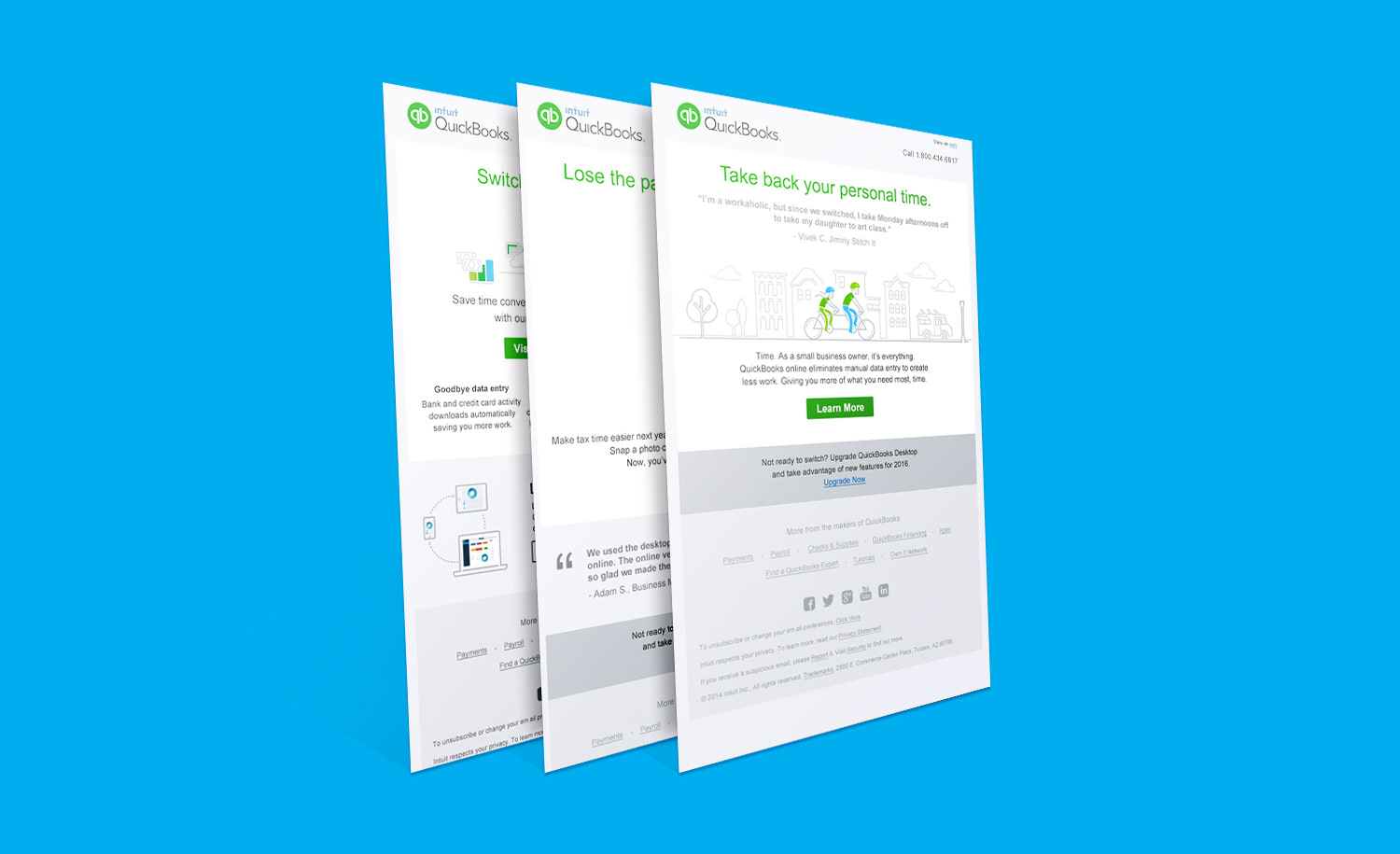 Role: Lead Visual Designer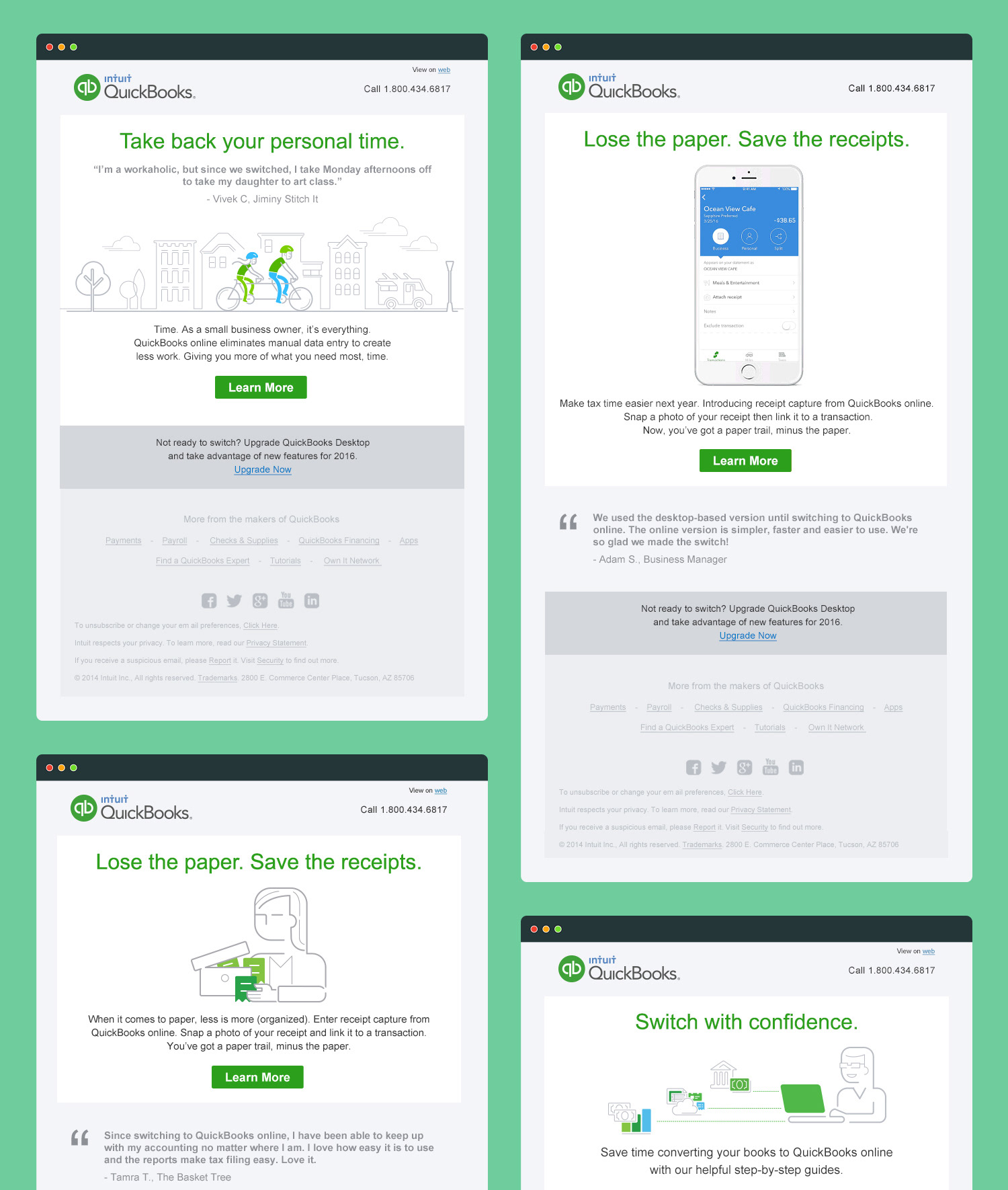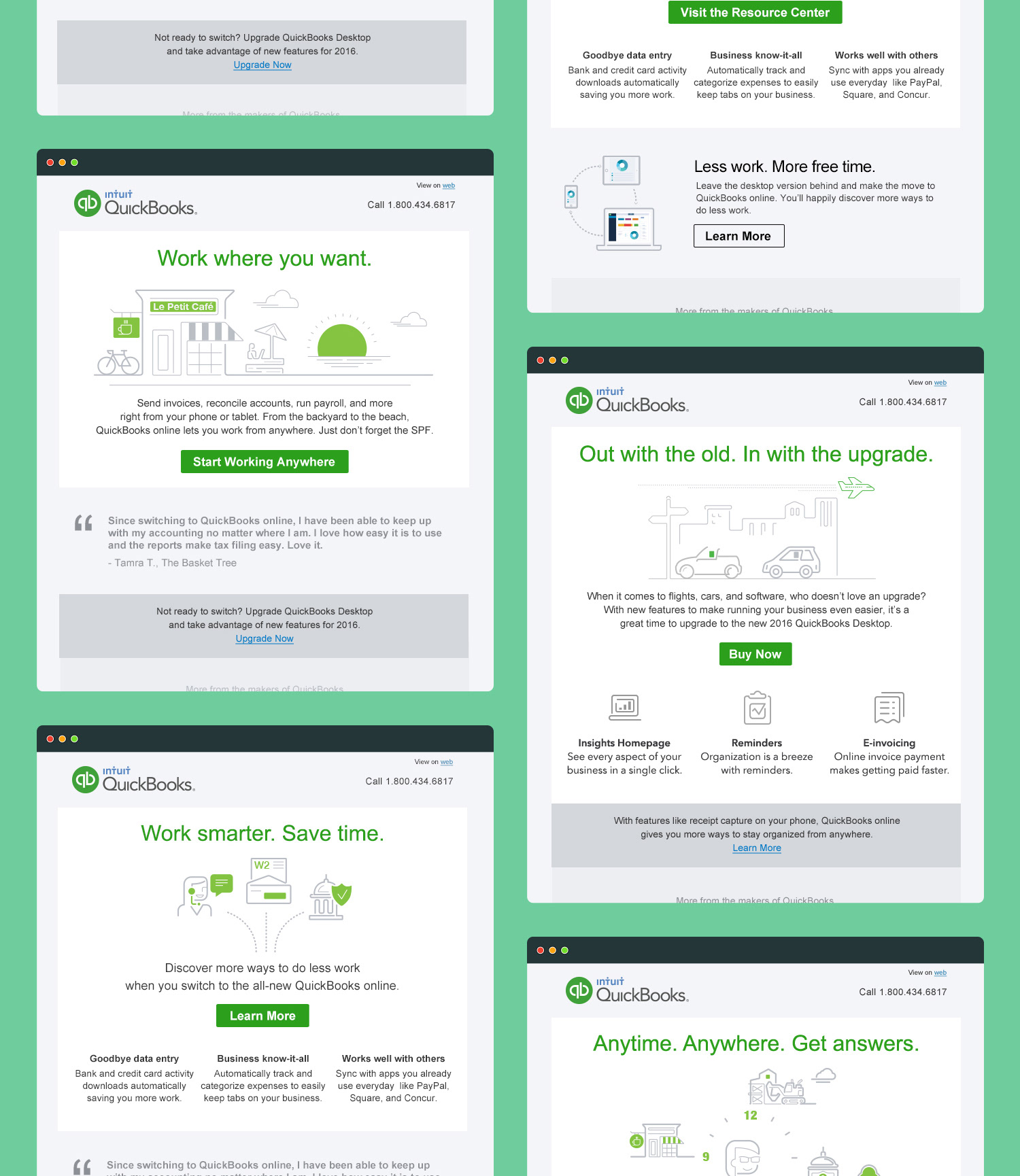 Libraries & Design Systems


Work involved: UI Design
Tools: Photoshop, Marketo, Eloqua
Summary: Component Library for emails and landing pages
Created a module-based template system within the new brand guidelines for their global marketing team. Working with the developer who implemented it in Marketo and Eloqua.
Deliverable included a comprehensive detailed Style Guide and Photoshop templates.