Worked on two of there SaaS software applications "Revenue Protection" and "Advanced Meter Infrastructure". Supply-side analytics solutions that enable utility operators to realize the full benefit of their smart grid and energy system investment.

Role: Sr. Product UI/UX Designer
Team
I worked closely with product managers and front-end developers. We led all aspects of design including ideation, interaction design, visual design, prototyping, and rapid user testing.
Work
Much of the work was UI/UX driven, touching multiple aspects of their products.
• Creating user personas, and helping redefine user workflows
• Translating Visually complex and abstract concepts
• Updating Navigation and taxonomy  
• Fixing filtration/search component issues
• Working on other existing and new components 
• Applying the new brand look and feel across the product line
Ideation and Process
Rapid weekly cycles were involved in this project. Included developing multiple ideas, flows etc on whiteboard or paper mocks. Then to photoshop for quick cycles of design approval and development in a sandbox environment.
Testing
After updates to the sandbox environment, testing was then conducted directly with users. These tests were mainly observational studies using video recorder and one on one interviews.
Learnings from testing brought some more changes that would then get integrated into the next iteration cycle.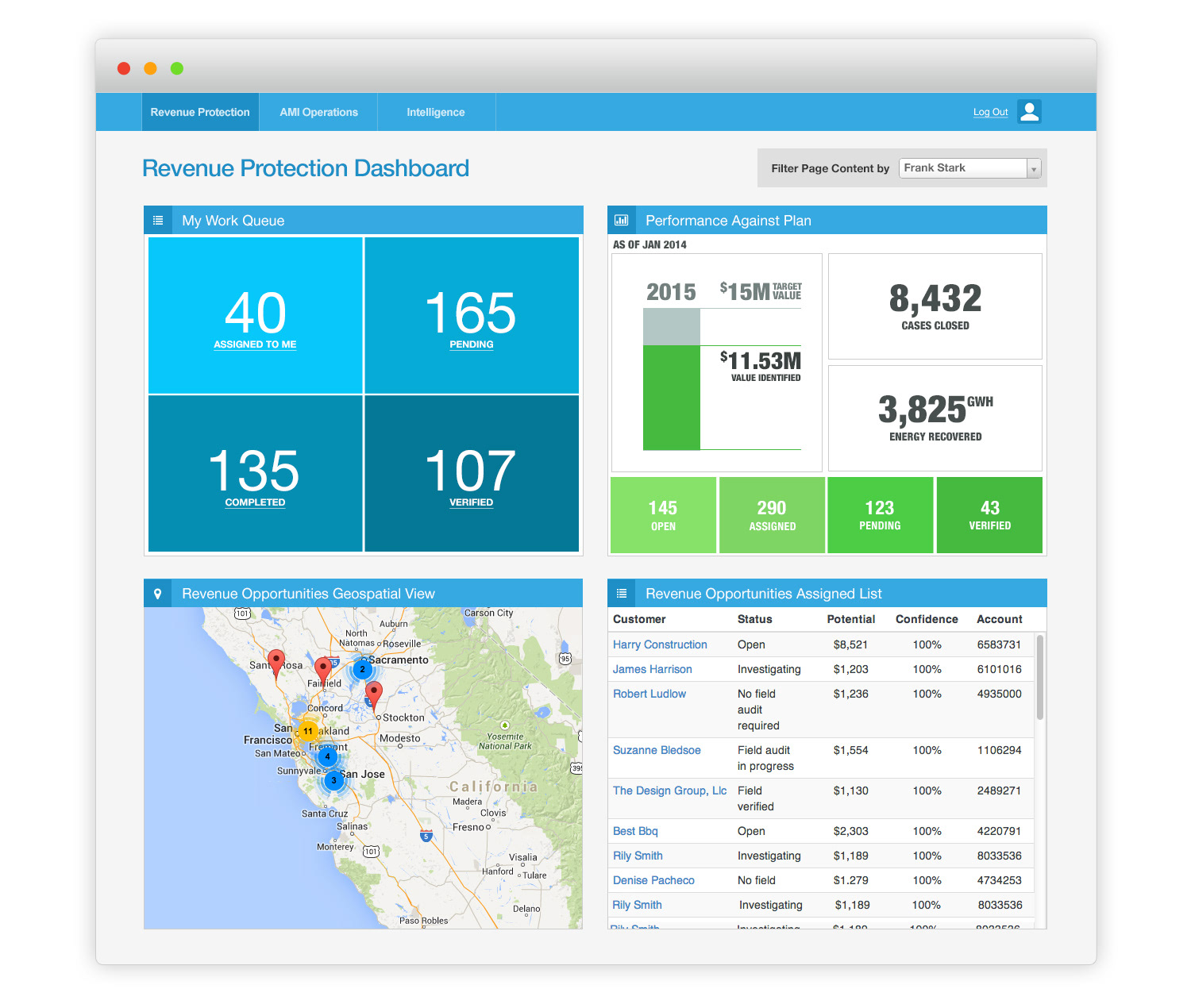 Advanced Meter Infrastructure